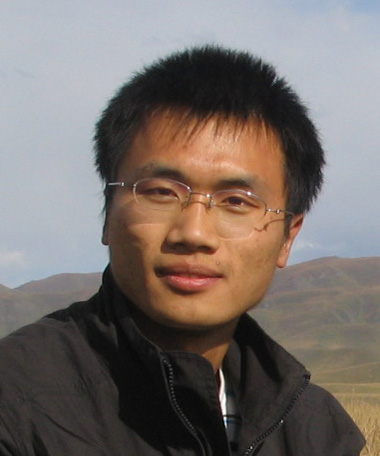 Shikun He

skhe [at] ntu.edu.sg
Shikun received his bachelor's degree from Lanzhou University and his Ph.D. from the National Lab for superconductivity at the Institute of Physics, Chinese Academy of Sciences, Beijing.
There, he worked on mesoscopic superconductors including iron-based superconductors.
During his time in our lab he spent a few months working on superconductivity and then moved on to set up ferromagnetic resonance apparatuses to study spin dynamics in metallic heterostructures in collaboration with the Data Storage Institute.


Shikun returned home to take a senior industrial position at 'Hikstor Technology and Zhejiang Key Laboratory of Spintronics Materials, Devices and Systems' located in Hangzhou, China.

Publications:

"Microwave resonances of magnetic skyrmions in thin film multilayers".

Nature Communications 12, 1909, 2021.

"Angle-resolved broadband ferromagnetic resonance apparatus enabled through a spring-loaded sample mounting manipulator".

Rev. Sci. Instr. 90, 076103, 2019.

"Magnetization dynamics in thin CoFeB films".

Proc Natl Acad Sci, 613864114, 2017.

"Tunable magnetization relaxation of Fe(2)Cr(1−x)Co(x)Si half-metallic Heusler alloys by band structure engineering".

Physical Review Materials, 2017.

"Reentrant Phase Coherence in Superconducting Nanowire Composites".

ACS Nano 10 (1), pp 515–523, 2016.

"A broadband ferromagnetic resonance dipper probe for magnetic damping measurements from 4.2 K to 300 K".

Rev. Sci. Instruments 87, 043110 (2016), 2016.

"A versatile rotary-stage high frequency probe station for studying magnetic films and devices".

Rev. Sci. Instruments, 87, 074704, 2016.

All publications